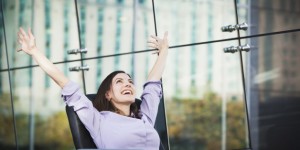 Many Orthodontists have found that patients who like their smiles tend to have better self-esteem. It is common for people who don't like their smiles to feel uncomfortable and maybe avoid talking to other people.  The National Women's Health Resource Center found that when asked, women frequently say  if they could change something about themselves physically it would be their smile.
The American Association of Orthodontics estimates that 4.5 million Americans wear braces or other orthodontic equipment to straighten their teeth and to obtain a healthier mouth. One in five of those wearing braces are women. The organization's statistics also show that about 75 percent of the population don't have straight teeth, and point out that those people would benefit from getting braces.
While the main benefit of braces is straight teeth and an improved smile, there are many additional benefits that should not be overlooked:
a proper bite which can lead to better chewing and better digestive health
enhanced pronunciation ability
healthier gums and mouth - straight teeth making brushing and flossing more effective and easier leading to a healthier mouth
studies have linked a healthy mouth with a healthy body
It has been proven that feeling good about your smile and proud of your teeth contributes to a better self-image and improved self-esteem. This self confidence can lead to better relationships, greater career success and overall happiness.  And here at Olsen Orthodontics we love doing our part to contribute to our patients' health and happiness - we want to see you Smile!
Leave a Reply